Sometimes some of the data in a table have the wrong format. Take a look at this table, where some of the records are in hh:mm format, and others in hh:mm:ss format.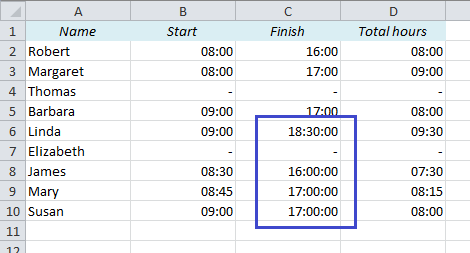 Here is an easy way to fix it:
Choose one of the cells with the right format, go to the Home ribbon and click on the Format Painter.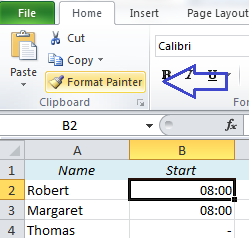 Select the cells you want to change, and they will get the same format! If you want to change formats in several different arrays, double-click on the format painter and press Escape when you're done.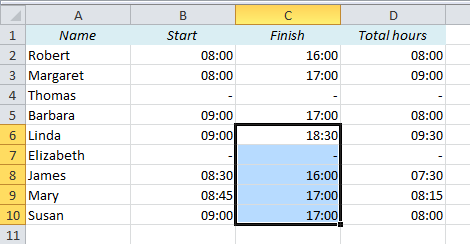 More Easy Tricks:
Are you using a non-English version of Excel? Click here for translations of the 100 most common functions.