If you delete the contents of a cell in Excel, there is a risk that other parts of your workbook are affected by it. The easy way to prevent that from happening is to check if any other cells depend on the cell you want to delete. Here's how to do it:
Select the cell, go to the Formulas ribbon and click on Trace Dependents. The arrows show the dependent cells.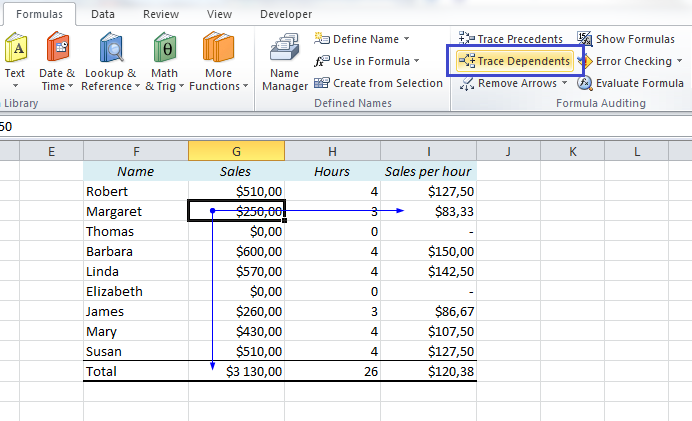 Other Easy Tricks:
Are you using a non-English version of Excel? Click here for translations of the 100 most common functions.